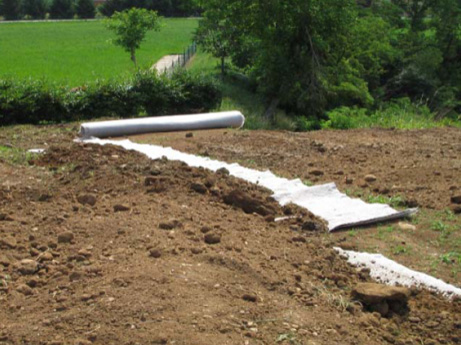 Geosynthetic clay lining (GCL) material is produced by placing bentonite between woven and nonwoven geotextiles and collectively needling. Generally top layer and bottom layer are made of nonwoven and woven geotextiles, respectively. However, in some cases bot layer can be made of nonwoven geotextile. Material thus obtained is also called geocomposite. Geosynthetic clay lining material is used to attain impermeability.

Bentonit in the middle layer has high dilatation with humidity and achieves required impermeability with applying pressure during dilation. Geosynthetic clay lining (GCL) is can be used to provide required impermeability in;
• Solid Waste Landfills
• Canal Isolation In HPP Projects
• Catchment Pools
• Firefighting Ponds
• artificial Lakes
• Building Insulation

Our company provides technical support in correct use of this material and also provides supervision services in application, when requested.