Asphalt geogrid made of special fiberglass to be used in asphalt roads will elongate service life of the road and thus decrease maintenance costs. Additionally, asphalt geogrid used in asphalt coating will remove reflections cracks that appear in time and significantly prevent wheel tracks.
Asphalt grid shall be made of material with high melting point as it will be subject to certain temperatures during application.
Therefore, they are generally made of fiberglass. Furthermore, fiberglass asphalt geogrids are used in roads against reflection cracks thanks to their maximum bearing capacity under low elongation.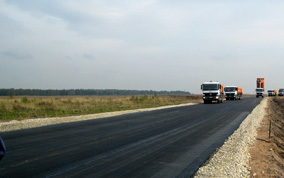 Road Support
Each time a road (or a platform) is built on grounds with low bearing capacity, supports shall be done for reinforcement. Although there are many techniques to complete settlement, easy installation and low costs make Tele Textiles solutions the most efficient way to follow.
Main advantages of our TeleVev ® , TeleGrid ® and TeleRoad ® solutions are:
• Reduced maintenance costs
• Enabling road building on weak soil
• Extending the life of roads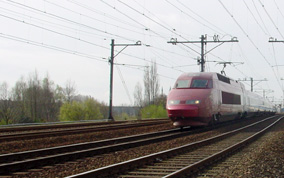 Railroad Reinforcement
Each time a railroad (or a platform) is built on grounds with low bearing capacity, supports shall be done for reinforcement. Although there are many techniques to complete settlement, easy installation and low costs make Tele Textiles solutions the most efficient way to follow.
Main advantages of our TeleVev ® , TeleGrid ® and TeleRoad ® solutions are:
• Reduced maintenance costs
• Enabling road building on weak soil
• Extending the life of roads