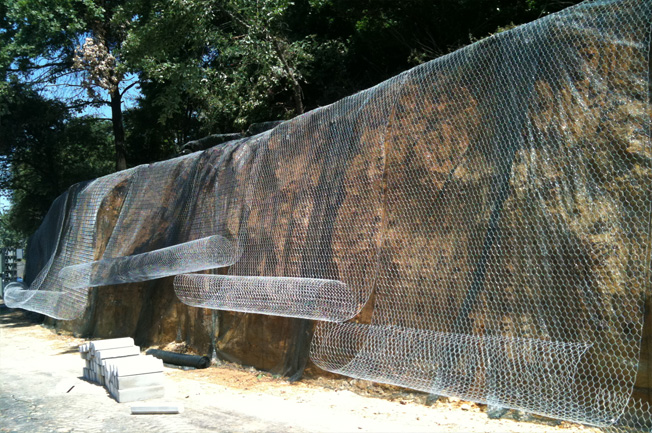 Surface coating systems are installed to top anchorages built at the top of the slope and the load is borne by the top steel cable.

Bearing blocks that carry risk of falling with lateral and horizontal reinforcements in places where pure Steel Grid material is insufficient through calculations is among the alternatives provided by our company.

Steel grids (steel wire mesh) or specially designed rock barriers are used in highways, railroads, municipalities and administrations against rock falls. Steel grid to be used (twisted pair hexagonal produced wire mesh) can be combined with special anchorage systems according to surface structure to achieve solution.

Here, the goal is to attain sufficient level of safety against rock falls. Upon calculation of the loads on the anchorages in relation to the subject, relevant pore size and wire thickness is decided. Barriers slightly differ and barriers can be selected based on possible rock fall routes, according to energy level, bouncing height and speed.